November 27 –





OBAMA & MORSI, SOUL BROTHERS …

SOME "CUTS" ILLUSORY …

PEARL HARBOR REVISITED



Don't expect Obama to be overly-upset over Morsi's power-grab and move toward Sharia law in Egypt. After all, Obama himself said on his recent Asia trip that there were times when he wished he could rule without interference from Congress.




What to watch for during debate – and reporting – over the budget and especially "spending cuts": Are proposed cuts real

… or simply cuts in anticipated

increases?

It's an old, old political game.


Say supporters of a program – social or military – have planned on a ten-billion dollar increase in next year's budget, but have to settle for only a five-billion dollar increase. Shrieking like pigs at a slaughterhouse, they call it a cut. And the "cutters" proclaim their virtue as budgeteers, even while spending more of your money.




Argus Hamilton …




"

The Taliban spokesman pushed the wrong laptop button and accidentally published the e-mail list of their fighters last week. What a find. We learned that many of their suicide bombers volunteered after their wives found e-mail to them from Paula Broadwell."




The Democrats' obsession with symbolism over substance reminds me of an incident at an airport in Morocco.
Agadir is a resort town on the Atlantic Coast of Morocco. I was visiting there several years ago. When it came time to fly north to Casablanca for my connecting flight to the U.S., I noticed that all departing passengers had to walk thru a gate that looked much like the metal detectors common at most of the world's airports.
On closer inspection, it became obvious that the gate was nothing more than vertical two-by-fours placed about three feet apart and seven feet high, connected by another and shorter piece across the top and covered with cloth. No detecting device at all; it just looked like one.
The resemblance to liberal politics: Government programs built on glittering rhetoric about solving a problem but failing because they suffered the fundamental flaw of appearing real but accomplishing nothing despite the expense. Simply start with LBJ's "war on poverty" and work forward thru relaxed standards in education, mortgage eligibility and finally Obamacare, which promised to save on health care costs but will actually cost more.


Michael reminds us that December has five Saturdays and five Sundays … something that happens once very 823 years.




Kent Lattig gives a tongue-in-cheek twist to history based on the Obama/Hillary/Susan Rice fairytale about the Benghazi murders being caused by an anti-Muslim video …


Cambridge, Mass. -- Celebrated historian Bertram Oxley has uncovered a memorandum from former Japanese Emperor Hirohito to Admiral Yamamoto dated December 6, 1941, showing that the Japanese attack on Pearl Harbor was motivated by an offensive film made by Charlie Chaplin ridiculing Japanese cuisine.




"

Contrary to historical accounts over the last seventy years," Professor Oxley said in an interview today with the BBC, "What appeared to be a meticulously planned surprise attack was actually a spontaneous demonstration by moderate sushi connoisseurs in the Imperial Navy in response to a hateful and offensive movie. Thereafter, extremist elements within the Japanese military co-opted the spontaneous attack, transforming it into the overseas contingency operation sometimes referred to as 'World War II.'"


The discovery has created a sensation in scholarly circles. "This is a remarkable find," declared Reginald Smythe, chairman of the Progressive Historians Association and former Obama State Department official. "Had President Roosevelt condemned this movie — instead of uttering that infernal 'Day of Infamy' provocation — the war could have been avoided and millions of lives would have been saved."


Reached at his home in Houston, former President George H. W. Bush, an aviator in the Pacific during the war, expressed skepticism. "It's simply inconceivable that the Japanese First Air Fleet, with six aircraft carriers, could have staged a spur of the moment attack on an island thousands of nautical miles from the Japanese homeland with such stealth and precision." Most experts dismissed Mr. Bush's remarks, however, since it's widely understood that World War II was primarily his son's fault.


White House spokesman Jay Carney, asked this afternoon about the memo's discovery stated, "Of course, hindsight's 20-20. But one can only wonder how much pain and suffering could have been averted had FDR simply apologized to Hirohito at the outset."




"

Fortunately," Carney continued, waving off questions from White House reporters anxious to return to questions about Mitt Romney's grooming habits, "We've evolved to a more sophisticated strategy of leading from behind, so we're unlikely to repeat the disastrous mistakes of the past."




Distressing news from reader Jack …




"

My short-term memory is not as sharp as it used to be. Also, my short-term memory isn't as sharp as it used to be."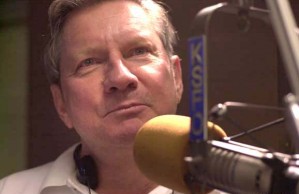 "...and now, if you'll excuse me..."
radiorodgers1@yahoo.com